Dr. Matteo Signorile
(RTDb) Assistant Professor
SSD: CHIM/02 - physical chemistry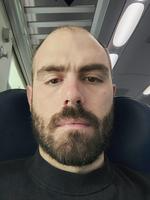 Contacts
011 670 8382
NIS c/o Via Quarello 15/A, 10135 Torino (TO)
At
Department of Chemistry
Dipartimento di Chimica
Master's Degree in Materials Science
Research topics
Developement of in situ and operando Raman and UV-Raman characterization approaches ad setups.
Spectroscopic study of partial oxidation reactions:

epoxidation over TS-1 + H2O2 (in collaboration with Evonik Industries AG);
methane to methanol reaction over Cu-zeolites (in collaboration with University of Oslo and Haldor Topsøe A/S)
direct oxidation of alkanes to alcohols on Cu-based catalysts (ERC-syg CUBE)

Spectroscopic study of prebiotic reaction at the origin of life (PRIN 2015: STARS in the CAOS).
Simulation of energetic and spectroscopic properties of zeolites through quantum mechanical methods.
Research groups